Meet the musicians!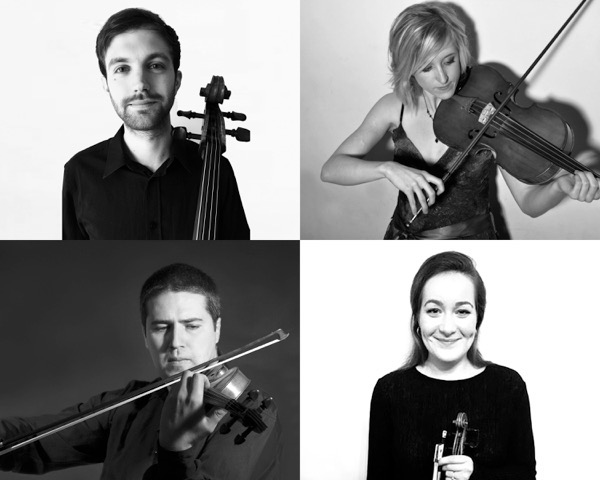 As freelance musicians, we work regularly for Royal Shakespeare Company, most recently as musicians for RSC's Coriolanus, Twelfth Night, Macbeth and Hecuba. Other work includes representing Birmingham and the CBSO at the House of Commons in celebration of 'Birmingham Day'.
The Quartet have performed live on BBC Radio 3 as part of Shakespeare Week, live from Stratford upon Avon, performing Mozart, Beethoven and Shostakovich. As well as on BBC2's Flog It. enjoyed entertaining guests with a variety of themed concerts on board Fred Olsen Cruise Lines. We are privileged to be a featured String Quartet on Last Minute Musicians.
The players also enjoy working as part of the touring orchestra for many prestigious artists, including Dionne Warwick, Steve Hackett, Madness and Led Zeppelin Masters, performing in venues such as the Royal Albert Hall, London Palladium, Birmingham Symphony Hall and Liverpool Philharmonic Hall. As well as performing with the City of Birmingham Symphony Orchestra, English Symphony Orchestra, Birmingham Royal Ballet Sinfonia and BBC National Orchestra of Wales.